NAVIGATION

WELCOME TO THE FAMILY

Wir sind ein URBAN–FANTASY-EROTIK RPG welches 2018 in der fiktiven Kleinstadt Eden Peak spielt. Gespielt wird bei uns nach dem Prinzip der Szenentrennung. Unsere Storyline ist selbst geschrieben, lehnt sich allerdings an einige Buchreihen und Serien an, bei denen es um Werwölfe und Jäger geht. Ideen für Plotlines und Charaktere können also darauf basieren, sollten aber nicht 1:1 übernommen werden. Um bei uns einsteigen zu können, musst du mindestens 18 Jahre alt sein. Die Mindestpostinglänge beträgt 1.000 Zeichen.


STORYLINE | REGELN | Lexika


THE FULLMOON TEAM





BOARD INFORMATION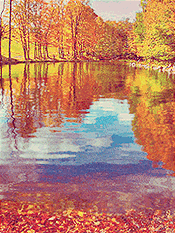 The beautiful Weather
JUNI // JULI
Die Tage werden heller und länger. Das Wetter wird beständiger. Nur noch unregelmäßig dürfen die Bewohner von Eden Peak mit Schauern rechnen. Die beiden Monate werden durchaus schön. Ab und an kann es in der Nacht mal zu Sturm oder Gewittern kommen aber ansonsten hat man eher mit höheren Temperaturen und viel Sonnenschein zu rechnen. Man merkt, dass immer mehr Touristen in den kleinen Ort kommen.


Offizielle Feiertage & Feste:
13.05. - Muttertag
04.06. - Unabhängigkeitstag
Mögliche Veranstaltungen in Eden Peak:
03.06. - Ausstellung des Safety-Home Sanctuary's
10.06. - Hardrockparty im "Club Vortex"
11.06. - 100-Jahr Feier von Eden Peak
15.06. - Vollmondnacht
21.06. - Einkaufsnacht in der City Mall
23.06. - Boxwettkamp im "Pit" (Underground Fightclub)
02.07. - Nachtwanderung durch die Stadt
05.07. - Seefest
13.07. - Bandcontest auf dem Marktplatz
14.07. - Mystery-Night im Black Dusk (Maskenpflicht)
20.07. - Vollmondnacht
23.07. - Nacht der Glühwürmchen (Fest)
25.07. - Flohmarkt vor der City Mall

VELVET MOON GESUCHE








CREDITS & DISCLAIMER

Dieses BOARD ist privat und dient keinerlei kommerziellen Zwecken. Sie dient ausschließlich als ein RPG und wird einer kleinen Fangemeinde zur Unterhaltung angeboten. Texte und Inhalte des Boards sind Eigentum des jeweiligen Autors. Kopien (auch auszugsweise) sind verboten. Die Avatare dienen nur zur Veranschaulichung der Charaktere und werden nicht kommerziell genutzt.


BLOOD SISTERS

Suche nach Schlüsselwort
Suche nach Benutzernamen


Einfache Suche: Trennen Sie Suchbegriffe mit Leerzeichen voneinander.
Erweiterte Suche: Benutzen Sie AND, OR und NOT in Verbindung mit Ihren Suchbegriffen, um detaillierter zu suchen.
Sie können Sternchen (*) als Platzhalter in den Suchbegriff einfügen.


Exakter Name
Teil eines Namens
Suchoptionen
Durchsuche Foren
Suche nach Inhalten
Anzeigemodus

(Mehrfache Markierungen sind bei vielen Browsern durch gleichzeitiges Drücken von "Ctrl/Strg" möglich.)
Gesamten Beitrag durchsuchen
Nur Betreff durchsuchen
Treffer als Beiträge anzeigen
Treffer als Themen anzeigen
Suche nach Datum
Sortierungsmodus


und neuere
und ältere


in aufsteigender Sortierung
in absteigender Sortierung