NAVIGATION

WELCOME TO THE FAMILY

Wir sind ein URBAN–FANTASY-EROTIK RPG welches 2018 in der fiktiven Kleinstadt Eden Peak spielt. Gespielt wird bei uns nach dem Prinzip der Szenentrennung. Unsere Storyline ist selbst geschrieben, lehnt sich allerdings an einige Buchreihen und Serien an, bei denen es um Werwölfe und Jäger geht. Ideen für Plotlines und Charaktere können also darauf basieren, sollten aber nicht 1:1 übernommen werden. Um bei uns einsteigen zu können, musst du mindestens 18 Jahre alt sein. Die Mindestpostinglänge beträgt 1.000 Zeichen.


STORYLINE | REGELN | Lexika


THE FULLMOON TEAM





BOARD INFORMATION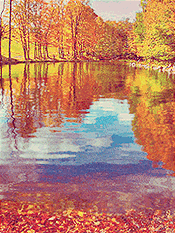 The beautiful Weather
April // Mai
Die beiden Monate sind wechselhaft. In einem Moment strahlt die Sonne und man misst stabile 25 Grad und im nächsten Moment zieht sich der Himmel mit dunklen Wolken zu und man wird von einem Regenschauer überrascht. In Eden Peak ist eigentlich alles möglich aber meistens rechnen die Einwohner eher mit schlechtem Wetter. Die Natur allerdings bedankt sich. Alles blüht auf und der Boden braucht die Feuchtigkeit für die Wälder drumherum.

Wenn man die Sonne die Vorherrschaft an sich reißen kann, ist es wie in einem Traum und die Stadt strahlt in den schönsten Farben. Eigentlich perfekt um hier Urlaub zu machen! Durch die warmen Tage und die schwüle, drückende Luft zwischendurch, kann es hier und da zu Gewittern kommen - aber zum Glück bleibt die Stadt von größeren Stürmen verschont!
VELVET MOON GESUCHE



CREDITS & DISCLAIMER

Dieses BOARD ist privat und dient keinerlei kommerziellen Zwecken. Sie dient ausschließlich als ein RPG und wird einer kleinen Fangemeinde zur Unterhaltung angeboten. Texte und Inhalte des Boards sind Eigentum des jeweiligen Autors. Kopien (auch auszugsweise) sind verboten. Die Avatare dienen nur zur Veranschaulichung der Charaktere und werden nicht kommerziell genutzt.


BLOOD SISTERS

| | |
| --- | --- |
| (Benutzer im Forum aktiv: 2 Besucher) | |
| | | |
| --- | --- | --- |
| Neue Beiträge | ( Mehr als 20 Antworten oder 100 Hits ) | Thema geschlossen/archiviert |
| Keine neuen Beiträge | ( Mehr als 20 Antworten oder 100 Hits ) | |